At Backyard Inflatables LLC, we take care to provide our customers high quality services personalized for their unique needs.    All of our rentals includes 100' extension cord if needed.

We are available to take your orders Monday thru Friday 4:00 pm- 10:00 pm/ anytime Saturday and Sunday.  Matthew 1(606)-407-5212

We strive hard to always show up on time!!

If you have any question concerning deliveries, pick-ups or prices, please don't hesitate to contact us. We will help find the best solutions for you.

.




JUNGLE BOUNCE W/ SLIDE COMBO

$200- Per Day

1-blower

17'x25'

  10 KIDS MAX



BLUE CASTLE W/SLIDE BOUNCE

$200- Per Day 

1-blower

17'x25'

  10 KIDS MAX



CIRCUS BOUNCE W/SLIDE 

$200- Per Day 

1-blower 

17'x25'

  10 KIDS MAX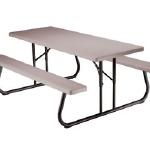 FOLD OUT PICNIC TABLES

LENGTH 8'

EACH TABLE SEATS 8

$5-HOUR- 1 TABLE ONLY

$25 ALL DAY RENTAL PER TABLE

BLUE MONKEY BOUNCE

$75- Per Day 

  5 KIDS MAX

1- blower

8'x8'

Great addition for small kids

*ADD THIS BOUNCE TO ANY OTHER UNIT EXTRA $50

We accept cash or credit cards only for payment day of event

$25- booking deposit for any rental... deposit will be deducted from total of rental.

Mailing address- for check or money order

BackYard inflatables  

P.O. Box 194

Maysville KY, 41056 

4550 w Generator 

$65 - Each will run up to Two Blowers

will include a full tank that will run constant for 6 hours

renter must supply additional gas if needed

NEW TO 2018!! 

Available JUNE 9th 2018

OBSTACLE COURSE 

$225- Per Day 

1-blower

10'x36'x12'

  2- KIDS at a time

14 DOUBLE WATER SLIDE

PRICE PER DAY

$375- WET

$300- DRY 

1-blower

14'x30'x14'

  2- KIDS at a time

SPLASH POOL COMBO

PRICE PER DAY

$285-WET

$235- DRY 

1-blower

13'x30'x13'

  20 KIDS MAX

JUMBO CASTLE

$225- Per Day Minimum

1-blower

20'x22'x15'

  20 KIDS MAX